Having recently began listening to a book club podcast (linkage), and talking with other listeners and the hosts, I've felt compelled to put together a list of my favourite Fantasy series. This is by no means a definitive 'best of' list, but rather a smattering of the fantasy that I myself have enjoyed reading. Perhaps I'll put together further 'favourites' lists in the future. So, in no particular order:
1. The Farseer Trilogy/Liveship Traders Trilogy/Tawny Man Trilogy
by Robin Hobb
I first read these books when I was about seventeen and really enjoyed them. In all, the nine books tell numerous wonderful tales, filled with great characters (and some emotional scenes), and are partly responsible for distracting me from my first semester at college. On the one hand, I really want to go back and re-read them, but on the other, I'm afraid that they won't live up to the memory I have of them.
2. The Dark Magician Trilogy
by Trudi Canavan
At the time I read these books, I was reading a lost of fantasy that could be described as 'Cinderella story' and this was by far my favourite of the lot. So much stood out for me when I read these books, not least the fact that they were probably the first fantasy books I'd read with a female protagonist. The way the series deals with such topics as homosexuality and discrimination, intrigue and deception really appealed to me. Again, this is a series I'd like to revisit.
3. The Hunger Games Trilogy
by Suzanne Collins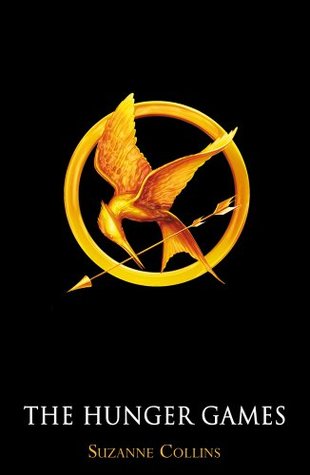 I doubt there is anything I can say about The Hunger Games that people don't already know. In truth, I originally read the series to see what all the fuss was about, and have since re-read it. For me, the series is such an easy and enjoyable read, and I've no doubt I'll return to it some time in the future.
4. The Belgariad
by David Eddings
The five books of The Belgariad provided my gameway into fantasy reading, and for that they'll always have a special place in my heart. Numerous times over the years, people have recommended them to me and numerous times I've been happy to talk about my experiences reading them.
5. The Drenai Novels
by David Gemmell
Unlike the previous entries on this list, Gemmell's Drenai novels aren't a set series, but rather a collection of novels set within the same universe. In spite of that, I enjoyed each novel immensely, with The King Beyond the Gate being a personal favourite.
6. The Temeraire Series
by Naomi Novik
As coincidence would have it, I read a few books set around the Napoleonic War that had some fantasy element thrown in. Together the books enspired me to read more historical fiction and Napoleonic Non-Fiction. Among my favourite books that I read at this time were the Temeraire novels, though I am still a bit upset that the publisher changed the overall cover design midway through the series, so the first three books of my collection look different from those that follow.